Discover a place where you're empowered to learn and grow, building a career that's packed with development opportunities, mobility, rewards and a unique culture. That's our Focus on You. Within our EMEA region the Encore Group is made up of a number of specialised businesses with strong customer brands, across multiple countries, so joining one of our group companies you will be part of a team that delivers innovative event solutions – from small meetings to global multi-media conference events with thousands of attendees. Here, you'll have everything you need – including our full support – to take your skills to the next level and define your future.
Search Our Global Jobs
Focus on You
It's more than a promise – it's an unwavering commitment to our team members. At Encore, we focus on your career, your growth, your future, your health, your savings and more. Whether it's a development program, career pathing, benefits and rewards, or the way we fuel an inclusive culture, our focus is on you so you can focus on our customers.
YOUR:

CULTURE
DEVELOPMENT
REWARDS
CAREER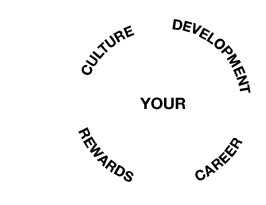 LEARN MORE
The variety of clients we cater for means there is always a new challenge on the horizon. In my time at Encore, I've had the privilege to work on some very exciting projects alongside some very prestigious clients and progressed from Technician to Technical Operations Manager.

Benjamin Hall

Technical Operations Manager

Since joining Encore almost a decade ago, as Technical Events Manager, I have learned so many new things. Colleagues have taught me about the industry and shared their knowledge. I will always be thankful to the people who believed in me and gave me this opportunity to grow.

Oliver Silk

Producer

This role gave me a greater knowledge of the AV industry at large, and allowed for me to gain skills in areas I'd never explored before. There are plenty of opportunities within Encore and there are clear paths of progression within the company.

Jamey Keane

Senior Warehouse Lighting Technician